Main Content Starts Here, tab to start navigating
Slide 1 of 3
Slide 2 of 3
Slide 3 of 3
Sush1 | Sushi Restaurant New York, NY
WE ARE HERE TO

CHANGE

THE WAY YOU EAT

SUSHI

!
"I could eat sushi every day!"
AT SUSH1, YOU CAN HAVE A
FRESH, FAST, REASONABLY PRICED AND DELICIOUS
MEAL EVERY DAY!
News
Sush1 opens in Chelsea
Check out this incredible article that the City Tour Nyc published
"Hailing from Brazil, a destination with excellent sushi given that the country has the second largest Japanese population outside of Japan, SUSH1 (pronounced SUSH-ONE) was established in São Paulo 3 years ago, quickly expanding in Brazil before going international with a stop in Mexico City and now NYC - the first U.S. location. The mission of the restaurant is to make sushi more accessible without sacrificing quality – turning what is considered by some to be a luxury into something you can order and eat every day. Their tagline is "Sushi for everyone, every day."

What sets SUSH1 apart from other sushi delivery venues across the city – aside from affordable prices for high quality fish – is that they offer the flexibility..."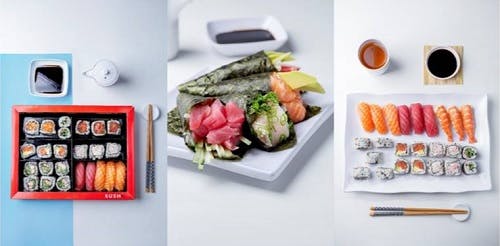 Check the full text here
Catering
A la carte delivery for office meetings, social gatherings and casual events.
US$100 food and beverage minimum, before fee and taxes.
24 hours advance ordering required.